Hi everyone!
Today I'm a guest in

While she was sleeping.
I have the honor to participate in Jenya's series

"You & Me"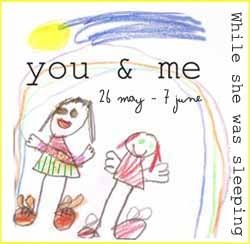 A beautiful series created "...to celebrate the art of sewing and the art of developing relationships with our children throughout different ages and stages of their lives..."
And I'm inviting you to join us in this celebration.
So,

click!
@dottedwhale